Now on view at LFFA: Hannelore Baron
November 29, 2012
An exhibition of collages and box constructions by Hannelore Baron (1926-1987), drawn from the artist's estate and an important private collection, is now on view at Leslie Feely Fine Art. Born in Dillingen, Germany, Baron's family escaped Nazi Germany in 1939, eventually settling in New York in 1941. A self-taught artist, Baron began creating small-scale strikingly personal works during the late 1950's, at first inspired by Abstract-Expressionism, and later by a variety of works which share a spiritual quality, including African sculpture, Tantric drawings, Christian Reliquaries, Native American art, and the art of ancient civilizations. Baron's works are represented in many American and European collections including the Museum of Modern Art, Solomon R. Guggenheim Museum, Whitney Museum of American Art, Art Institute of Chicago, and Los Angeles County Museum of Art.
This is the second exhibition of Hannelore Baron at Leslie Feely Fine Art. On view through February 9, 2013.
Click "View More" below for our extended press release, and see a selection of works and installation shots on the
exhibition page.


View More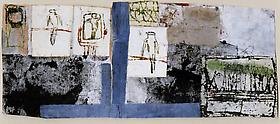 ---
Robert Kelly
Installation in NYC's GM Building
September 15, 2012
Stop by
767 Fifth Avenue
to view this new Robert Kelly installation on view in the lobby.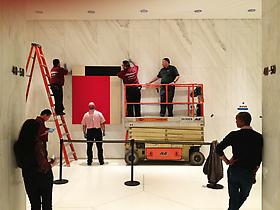 ---
Revelation: Major Paintings by Jules Olitski
September 13, 2012
Covering the five decades of painter Jules Olitski's career, this exhibition presents 30 large-scale paintings drawn from public and private collections and intended to highlight the artist's essential periods and themes of creation. Initially staged at the Kemper Museum of Contemporary in Kansas City, the show's additional venues included Houston's Museum of Art as well as The Toledo Museum of Art in Ohio. It concludes in Washington, D.C. at the American University Museum at the Katzen Arts Center, opening September 15th and running through December 16, 2012.
Click for more information.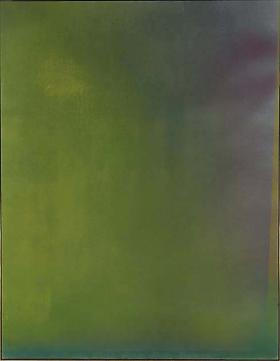 ---
Frank Stella
The Retrospective Works 1958-2012
August 9, 2012
Kunstmuseum Wolfsburg hosts a Frank Stella retrospective through January 20, 2013. In part a celebration of the artist's 75th birthday, the show boasts drawings, sketches, and architectural models in addition to numerous large-scale works, and offers a unique viewing experience as well—Stella staged the exhibition himself, making the most of the museum's customizable, flexible wall system. This presentation attempts a comprehensive overview of Stella's influential career thus far, and—for the first time—a broader contextualization of that work beyond the boundaries of modernism.
Click here for more information.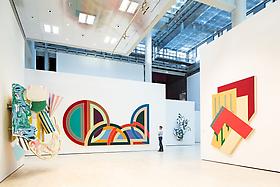 ---
JULY 4TH
July 4, 2012
We will be closed in observation of July 4, 2012.
---
SUMMER HOURS
June 18, 2012
Beginning June 18 the gallery will be open Monday through Friday 10AM - 6PM
*Please note we will be closed Saturday, June 16th.
---
Richard Diebenkorn: The Ocean Park Series
June 15, 2012
This retrospective of Diebenkorn's most celebrated and largest body of work opened September 2011 at the Modern Art Museum of Fort Worth before traveling to the Orange County Museum of Art. It soon commences its third and final stop at Washington D.C.'s Corcoran Gallery of Art, where it will run from June 30-September 23, 2012.
The exhibition showcases more than 80 paintings, prints, and drawings spanning the two decades Diebenkorn dedicated to this series. Representing a stylistic transformation from his previous figurative practice to monumental geometric abstractions, these pieces capture a sense of the Ocean Park community of Southern California where the artist created them between 1967 and 1988. The show highlights the previously unrecognized depth of the Ocean Park works, offering an unprecedented demonstration of Diebenkorn's artistic evolution and experimentation within this series.
Click for more information.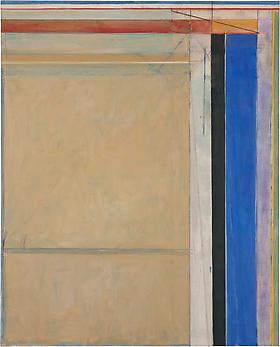 ---
GALLERY CLOSED
MEMORIAL DAY WEEKEND
May 26, 2012
Leslie Feely Fine Art will be closed on Saturday, May 26th. We will re-open on Tuesday, May 29th.
---
PUBLICATION
LESLIE FEELY FINE ART - PRIVATE EYE
May 19, 2012
$25 email gallery@lesliefeely.com to order
View More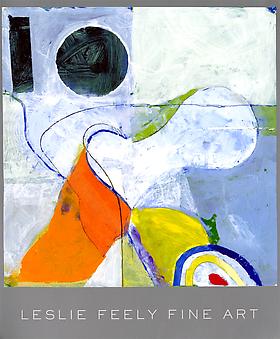 ---
The Miami Herald
GEHRY AT ART BASEL
December 1, 2011
Frank Gehry was the buzz at Leslie Feely Fine Art. The superstar architect, whose design for the New World Center on Miami Beach in January was the first arts highlight of 2011, is famous for the models he makes of works in progress -- but they've never been for sale.
Feely brought 15 of them to Basel -- priced from $25,000 to $120,000 -- and several were already gone Thursday afternoon, and multiple reserve bids for others.
Four years ago, Feely held a gallery show of museum models by Gehry, who is a friend. "He's very attached to the models," she said. "'He said, 'You can't sell any of them.'" But thinking about his family's long-term ability to conserve such a extensive collection has swayed him, said Feely, chatting with Susan Kronick and Edward Shumsky, who met the architect during construction of New World Center and vouched for the size of Gehry's "archive."
Gehry is expected to be in town for the show on Friday. "Miami is a place he's very comfortable in," Feely said.
---
Art Basel Miami 2011
Booth F3
December 1, 2011
Unique process models by world-renowned architect Frank Gehry will be exhibited in the booth of New York dealer Leslie Feely at Art Basel Miami Beach, December 1st through 4th.
View More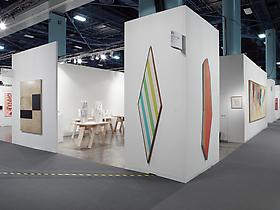 ---
Art in America
Bella Pacifica
March 29, 2011
Faye Hirsch covers "Bella Pacifica: Bay Area Abstraction, 1946-1963," noting the "tour de force" works on view at Leslie Feely.
Read full review here.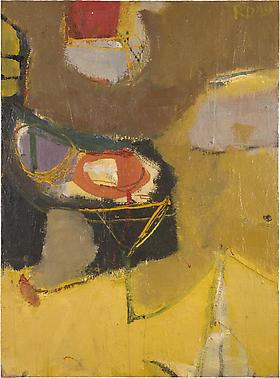 ---
Art Basel Miami 2010
Booth J2
December 2, 2010
Leslie Feely Fine Art is pleased to announce our inaugural participation in Art Basel Miami Beach.
View More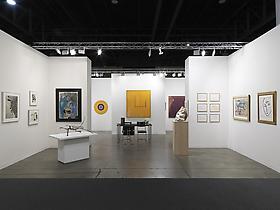 ---
ARTnews
Richard Diebenkorn: Leslie Feely
August 31, 2010
Cynthia Nadelman reviews in ARTnews two shows highlighting Richard Diebenkorn, including "Richard Diebenkorn in Context: 1949-1952."
Read full review.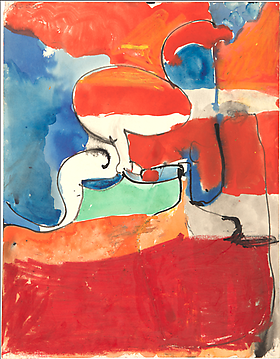 ---
New York Times
Richard Diebenkorn
June 25, 2010
Roberta Smith reviews our exhibition "Richard Diebenkorn in Context: 1949-1952."
Read full review here.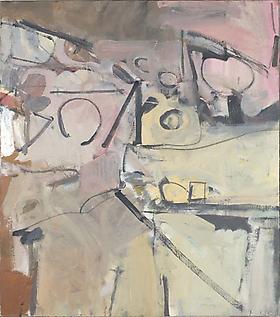 ---
cityArts
Richard Diebenkorn
May 19, 2010
Leslie Feely's exhibition "Richard Diebenkorn in Context: 1949-52" covered by John Goodrich of cityArts.
Read full review.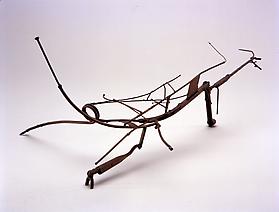 ---
Art Daily
Richard Diebenkorn in Context: 1949-1952 at Leslie Feely Fine Art
May 1, 2010
NEW YORK, NY Leslie Feely Fine Art is presenting an exhibition of paintings, drawings and sculpture from Richard Diebenkorn's Albuquerque period. In this precise and jewel-like exhibition, important Diebenkorns from the artist's estate are seen with examples from his contemporaries which include de Kooning, Gorky, Gottlieb, Guston, Motherwell, and Smith. In addition to a very rare sculpture, the show features paintings and a number of seminal works on paper, several of which have never been exhibited. Other included works were previously shown in the Museum of Modern Art exhibition, The Drawings of Richard Diebenkorn, and the Whitney Museum's historic Diebenkorn retrospective, The Art of Richard Diebenkorn. Diebenkorn is frequently placed critically alongside rather than among New York-based artists of comparable stature. Richard Diebenkorn in Context: 1949 - 1952 attempts to refine that perception. The works he created during this time show an immediate and masterful response to the most experimental work of the time and the degree to which those works informed his own development.
http://bit.ly/Jk8nAD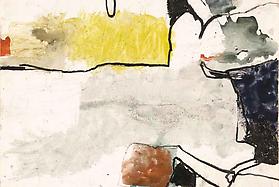 ---
ARTnews
Collectors Target Kenneth Noland Circle and Stripe Paintings
March 9, 2010
The Feely gallery and its show "Kenneth Noland: Shaped Paintings: 1981 - 82" are mentioned in this article citing increased demand for Noland's works.
Read article here.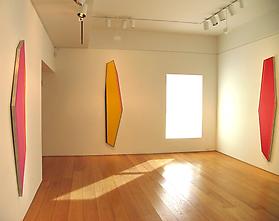 ---
Dallas Art Fair 2009
Booth B4
February 6, 2009
Leslie Feely Fine Art is pleased to announce its participation on the first annual Dallas Art Fair, February 6-8, 2009.
View More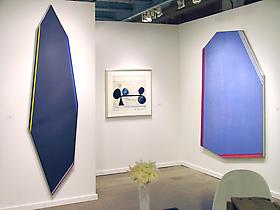 ---
The New York Sun
(January 10, 2008)—Before the Buildings
January 10, 2008
Daniel Kunitz reflects on the singularity of Gehry's models, discovering that they surpass his typical expectations that architectural models are ill-suited to gallery display.
Instead, Kunitz finds this exhibition to not only shed light on Gehry's mental processes and working practices, but also to enhance viewer's understanding of Gehry as a sculptural architect.
Click
here
to read the full review.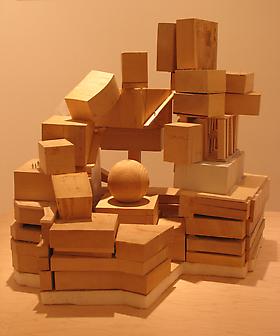 ---